Neuroscientist and former Secretary of State science adviser to speak at Life Sciences Week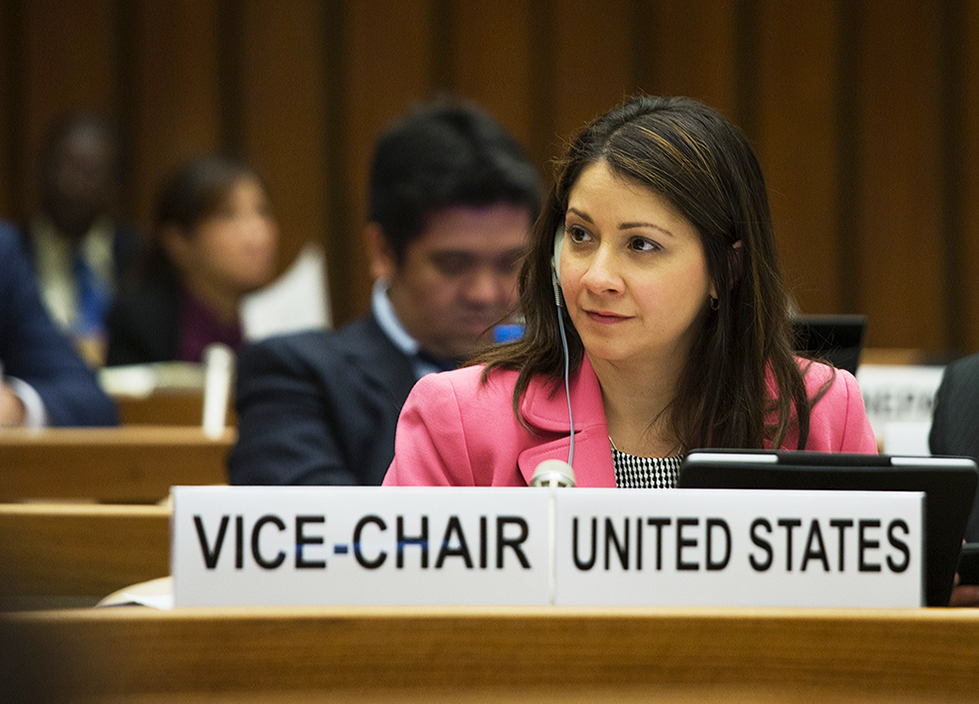 By Eleanor C. Hasenbeck | Bond Life Sciences
A career in science doesn't only mean working in a lab, and no one knows that better than Frances Colón.
Colón, a neuroscientist by training and policy maker by trade, will speak about how scientists can become more involved in policy without abandoning the laboratory bench.
During her Missouri Life Sciences Week lecture "My path to science citizenship," Colón will talk about her transition from the lab to policy. She'll speak 3:30 p.m. Monday, April 10, in Monsanto Auditorium.
"I think scientists need to realize that they have a broader set of skills than they give themselves credit for that can be applied to the service of the community and their country in many different ways," said Colón. "I think we're living in a time where our country needs scientists to get engaged at every level. That doesn't mean they need to leave a career in academia to go into policy, but it could certainly mean involvement everywhere from the community level to the national level."
After receiving a doctoral degree in neuroscience and studying how nerve cells mature at Brandeis University, Colón first got involved in making policy as an American Association for the Advancement of Sciences policy fellow. She then served as science and environment adviser for western hemisphere affairs for more than three years before she became deputy science and technology adviser to the Secretary of State, a position she served in until January.
As deputy science adviser, she led efforts to reengage Cuba in scientific collaboration after U.S. policy regarding Cuba shifted. She also coordinated climate change policy for the Energy and Climate Partnership of the Americas, and she worked to advance women and girls in science, technology, engineering and math. Today, she looks to use platforms outside of the government to accomplish the same missions.
Colón said of her career thus far, she is most proud of the work she's done to educate women in opportunities in STEM careers.
"A lot of these countries started to realize that they can't tackle a lot of the biggest challenges they're confronting, from climate change to energy security, without having all of their best talent at the table. That required providing equal opportunity for women and men to achieve these positions," Colón said. "We worked a lot on finding opportunities for girls to discover STEM careers and to help countries plan out what their STEM capacity building activities could be."
These activities included things like the two-week camps for girls in South America and Africa, where they learned about coding and genetics with help from corporate partners.
Colón holds a doctorate from Brandeis University, and a bachelor's degree in biology from the University of Puerto Rico. She was a delegate to the National Committee on U.S.-China Relations' Young Leaders Forum, and a graduate of the National Hispana Leadership Institute. Last year, she was named one of the 20 most influential Latinos in technology by CNET en Español.
Colón will speak at 3:30 Monday, April 10 in Monsanto Auditorium as part of Missouri Life Sciences Week.