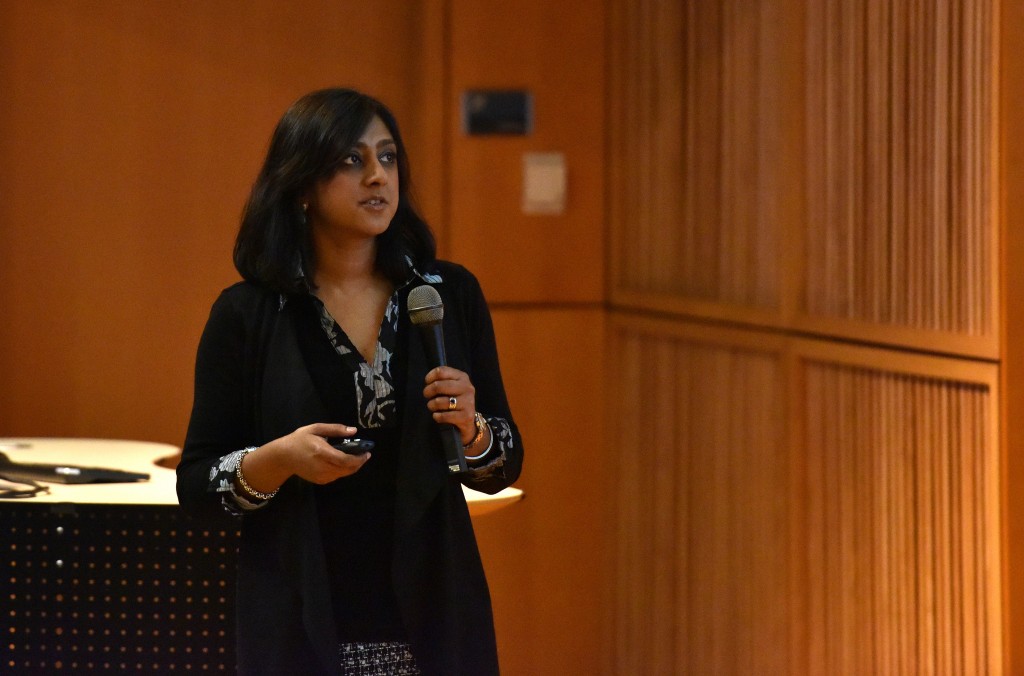 The evolving science of epigenetics is shaking up how scientists and doctors think about cancer.
At the 11th annual University of Missouri Life Sciences & Society Program symposium, scientists, historians and philosophers explored the epigenetic theme. On its final day, two researchers spoke about how cancer and epigenetics intersect.
Epigenetics involves changes to how genes work that do not occur within DNA. Epigenetic changes can, in effect, turn genes on or off, and those changes can then be passed from generation to generation. Because cancer involves cells that grow uncontrollably, don't die and can travel throughout the body, it makes sense to look for epigenetic changes that could account for cancer's unusual attributes.
Shuk-mei Ho, director of the University of Cincinnati Cancer Center and Chair of the Department of Environmental Health, discussed the developmental origins of health and disease (DOHaD) hypothesis, which suggests that problems early in development or during other key periods such as puberty and pregnancy can have wide-ranging implications later in life.
She centered on whether early exposure to a high fat diet and endocrine disruptors such as bisphenol A can affect an offspring's risk of developing certain types of cancer.
"These studies are really important because they help us identify some early warning signs that may be related to epigenetics," she said "They allow us to devise measures that we can use to interfere with and prevent development of cancer."
A proactive approach to cancer could harness science's newfound understanding of epigenetics and target cancers before they start.
"It is much more effective to have prevention rather than have the cancer and devise ways to treat it," she said. "This will minimize a lot of suffering and also reduce the cost of the health care."
Prevention is especially important because epigenetic effects can arise quickly and persist for multiple generations. For example, breast cancer rates in immigrant populations can increase within one generation of arrival. In mice, scientists have detected the lingering effects of a high fat diet after three generations.
Epigenetics and childhood cancer
Pediatric oncology is especially apt for integration with epigenetics.
Joya Chandra, associate professor of pediatrics at the University of Texas MD Anderson Cancer Center, studies therapies for childhood cancers. She said developments in epigenetics have helped researchers better understand childhood cancers and the ways they differ from adult cancers.
"The field of epigenetics has just exploded in terms of giving us insight into how pediatric cancers are different from adult cancers." Chandra said. "Just in the past 2-3 years we've learned a lot about cancers that are present in adults and children that have really different epigenetic profiles. This presents an opportunity for pediatric cancer oncologists to treat these cancers differently, and increasing knowledge about epigenetics will help serve that goal."
leukemia, for example, is the most common pediatric cancer but only the sixth most common among adults. And about 70 percent of infants with leukemia exhibit epigenetic changes associated with their cancer.
Children with glioblastoma, a type of brain cancer, exhibit epigenetic traces that are distinct from the same kind of cancer in adults.
A deeper understanding of epigenetics and of how cancer in children differs from adult cancer could allow for the development of new medicines, novel therapies and powerful strategies for proactively protecting patients from certain types of cancers.